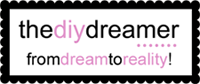 As some of you already know, this year I decided to try my hand at an organic vegetable garden (see here, and here, and here.) I hoped to afford the supplies for building a raised bed, sadly I still can't--too many other things have taken top priority on the budget. However, I have not given up on the container gardening that I began, even though my hopes to transfer to a raised bed have been dashed. I've come up with a little list of "do's" for container gardening...mind you, this is only from my first hand experience, and most of this I learned through error. ;)
I'll pat myself on the back here by saying that I have kept up with it pretty well, we've had a couple of long heat-waves with rainstorms that were weeks apart and short-lived, but I have kept up with the watering. It was tricky finding my rhythm at first. Because I'm working with small containers I knew there was a chance the soil could dry out quickly, but something about my combo of organic garden soil and organic vermiculite seems to have made it so that the pots hold moisture well without becoming water-logged. I finally found that the best system was to water first thing in the morning and then once more at dusk, and then taking a day off in between. If I watered only once per day every day then the soil seemed to become dried out too quickly, but if I watered twice per day every day it was too much. Twice per day, every other day however was perfect.
1. Water Twice per day

, every other day.
The thing I haven't been on top of lately is the fertilizing, and although the plants continue to live, the lettuce, mesclun, and chard never seem to grow much bigger than a couple of inches tall and wide. The tomatoes and cucumbers refuse to bare fruit. The cilantro...well, it lasted the longest I've ever gotten to last before. I had copious amounts for weeks which I harvested and used every couple of days. It never went to seed (that's what usually happens after a short time) but one particularly hot day...a day that I did not water, mind you, what was left was scorched beyond recognition. Bye bye cilantro, it

's been tasty.
So, what's the deal? I've been harvesting my greens right along, so maybe I'm doing it too soon and training them only to grow so tall? Also, my mesclun had gone to seed so I left it and sort of gave up, but now after a couple of weeks I had tons more to harvest today--go figure. It's been a funky summer, so considering that I am happy with my itty bitty greens...but I'd really like to see some fruit on my cuke and tomato plants. Also, Christine visited a few weeks ago and brought me some kale which has lived very happily on my kitchen sink, but really needed to get outside! So today I figured a few things out..

.
4.

Do plant in deep enough pots
(i

.e. don't let get root bound.)
Ladies Holiday, Copyright 2012
Ah ha! That was the problem, last year I grew tomatoes successfully in a container and I have a friend who grows cukes in a container on her porch every summer. But guess what? Those containers were/are large and deep. My tomatoes this year were planted in what amounts to a window box...shallow. As you can see above, some inspection proved that the tomatoes were root bound. The square pot at the top r

ight

(above) where I've been growing lettuce is where I grew my tomatoes last year. The lettuce (which I grew from nifty little seed strips, see here) has grown beautifully from the start, but the pot was uber crowded. In fact the above pic was taken after I thinned and harvested a bunch, before that the box was full from edge to edge with so many little lettuce heads that you couldn't see the soil. Anywhere. At all! So I thinned and harvested a bunch, then I transferred one of the tomatoes plants to the big square box to grow next to my bits of lettuce. I still don't know what to do about my cukes, they are already in a large pot...fertilize and wait and see, I guess? Bottom middle pic shows my itty bitty chard (after I harvested the bigger pieces) and bottom right pic proves that if nothing else, my compost pile is alive and well

. :)
Ladies Holiday, Copyright 2012
Next I found another large pot that was not in use, I planted the second tomato plant in it and gave the marigolds each their own pots as well. I used the window box that the tomatoes had been in to plant the kale. Did a little rearranging of my set up. Fertilized, watered and voila! We are back in business. You can also see in the photo above that I was able to harvest a giant batch of greens. If you can't tell, this amounts to about the size of one of those large plastic cartons of prepared salad mix from the store. Wahoo! My garden is actually working out pretty well

, I guess.
5. Don't give up. Keep trying.
Stay tuned to find out how things work out with my fruit b

aring plants...I sure hope I have good news to share soon.
If you have a green thumb and have any hints to share, I'd love to hear them!!
Green Thumbin' It (Sorta')
,